We are only a hop, skip and a jump away from the festive season. Something we've been on the lookout for are Santa sacks that won't ruin the look of our living rooms (sometimes all that red and green can be a bit jarring, right?!)! Here are our top picks!
Namely Co – The Dancer Santa sacks are made from 100% traditional knitted organic cotton. Choose from a range of colours and personalise with your family's names, so no one is left out. You can also snag Namely Co's charming limited edition May Gibbs collaboration, inviting Snugglepot and Cuddlepie over for Christmas. $89.
Kip & Co – Stash all your Christmas goodies in these 100% cotton velvet Santa sacks. Each sack is made from thick, luscious and fluffy as a marshmallow velvet, that looks and feels amazing. Available in a range of colours including royal blue, jade green and blushing rose, there is something for the whole family. $69.
And don't miss their new Flower Fairies Christmas sack. Nostalgia plus! Also $69.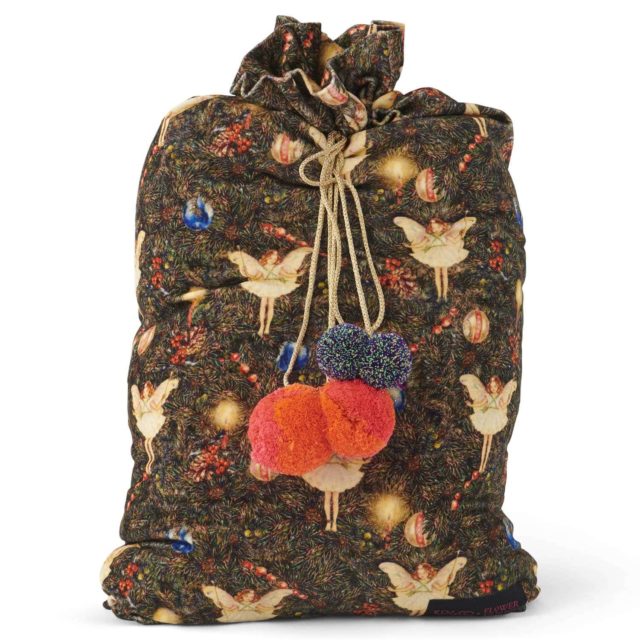 Castle – Made from heavyweight 100% cotton jersey, the Big Sack will hold all your merry gifts, while the ribbon drawstring closure will make sure that no Chrissy presents escape before the big day. $79.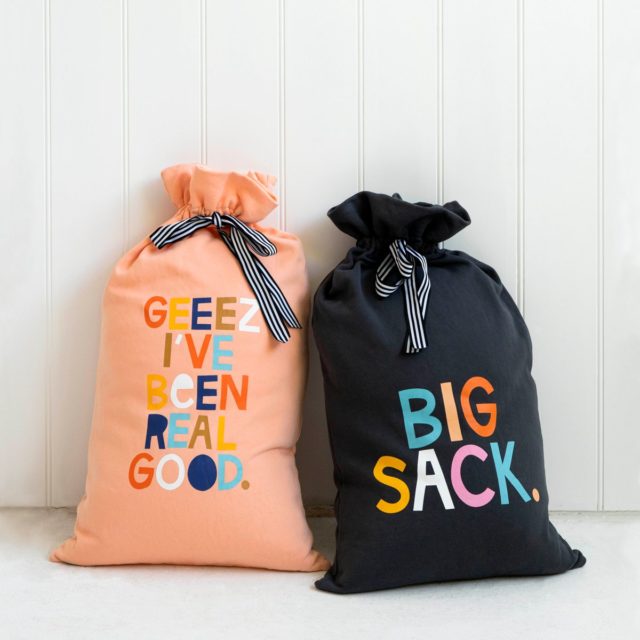 Hamptons Home – For a touch of luxury try these large luxury velvet Christmas sacks. In plush dark blue, duck egg blue, sky blue, blush pink and Snow White velvet for those who don't want to start from their Hamptons or more muted palette! There's also emerald green and red versions for the more traditional festive look! $149 for a limited time.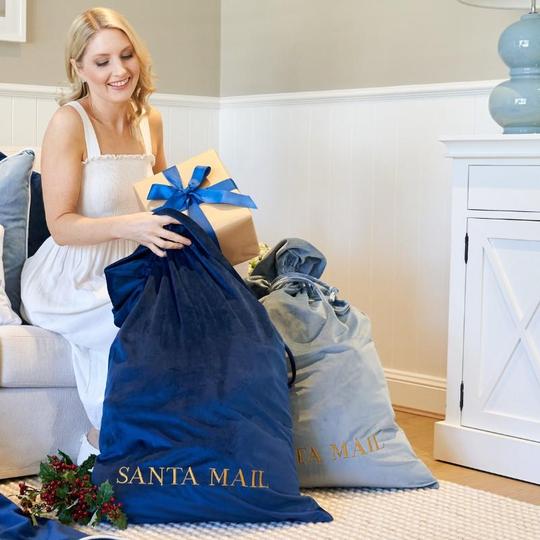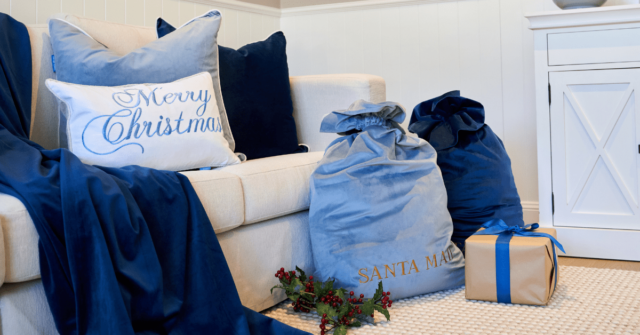 Little Willow Vintage – Create a real Christmas heirloom with these sentimental sacks. Each one is personalised with love and care. Made of stonewashed pure linen with hand stitched custom words or names, all tied together with a linen drawstring. You've missed this year's order cut off but one to make a note of for next year! $110.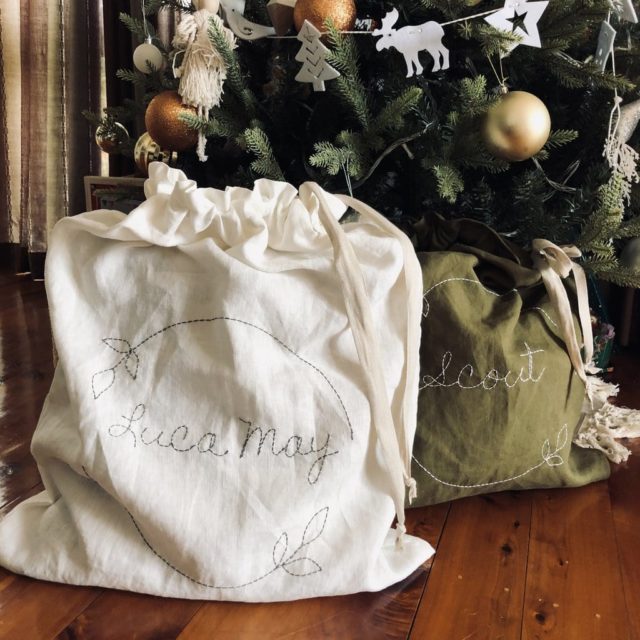 Sage x Clare – The new Nur Velvet Santa Sacks are made from beautifully soft cotton velvet that you won't be able to stop touching. The fun colours, cute embroidered font, drawstring ties and playful pompoms are adorable details that you can't say no to. You could even use these for toy storage year round too.
Cotton On – These affordable sacks are all about personalisation Choose from a range of prints, including florals, festive nutcrackers and the Grinch, then add the names of your loved ones. Design each sack specifically for each family member. A bargain at $29.99.
Adairs Kids – This delightful Santa sack is perfect for any Australian kid or the perfect gift to send to family or friends overseas. Featuring an adorable koala, beautifully representing a good ol' Aussie bush Christmas. $24.99.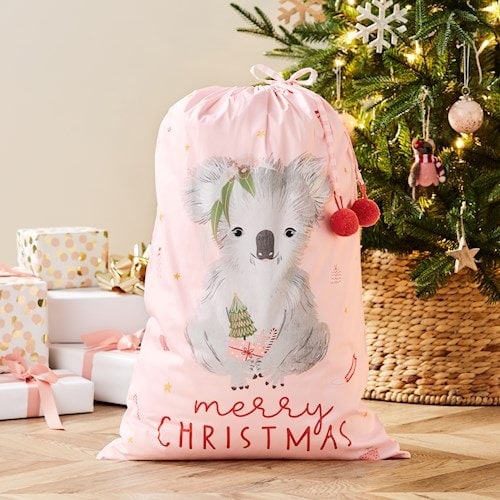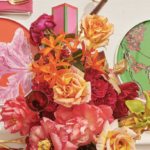 Christmas entertaining: How to create a stylish tabletop
Earlier this year we reported on the 'tablescape' trend which saw table decorating elevated to a fine art. And if there's ever a day when you should up your table…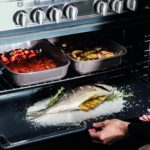 How to prep now to get your kitchen ready for Christmas entertaining!
Sponsored by Glem Gas With summer and seasonal entertaining just around the corner (hooray for having visitors to our homes again!), many of you may be thinking about updating your…
The post Christmas is coming! The best looking Santa sacks appeared first on The Interiors Addict.




feedproxy.google.com